Hilltop Collision Center, Inc. has been family owned and operated since 1966. The owner, Harvey Calden, started out in his father's barn as Calden's Body Shop. In 1969 he built a 3 bay garage behind the farm on Jay Hill known as Hilltop Body Shop. He did a lot of work for the local stock car drivers and took great pride in performing quality repairs.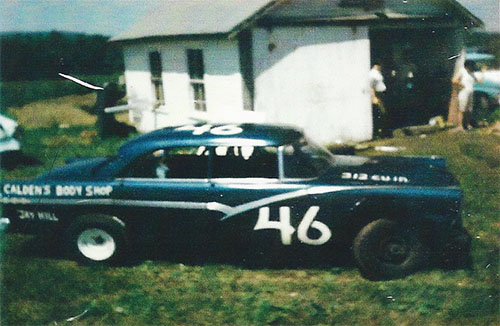 As time moved on, Harvey hired more technicians and out grew his 3-bay shop. He then added an office, paint room, and more bays. Hilltop Body Shop became widely known for its quality workmanship and customer service.
In 1983, as vehicle construction began to change and become more modernized, Hilltop Body Shop became incorporated and became Hilltop Collision Center, Inc. At this time, automobiles were changing from frames to unibody structures, which required a different repair process and technique. Hilltop Collision Center, Inc. purchased a new frame rack for these specialized vehicles along with a laser measuring system which measures the new unibody vehicles, to the nearest millimeter, repairing them back to factory specifications.
As vehicle construction continued to change, Hilltop Collision Center, Inc. purchased a Devilbliss down draft paint booth, with a baking oven, which bakes the paint finish on like the factories do. This was one of three in the state at that time. We continued to keep pace with the new technology & repair techniques as our technicians became trained and certified in I-car, ASE, & OEM programs.
In 1995 we grew again, adding a 4000 sq. ft. addition to the rear of the shop to provide adequate space for our continued growth. As business continued to increase, we added more technicians, streamlined and organized the workflow process and became more environmentally friendly. We became a green shop when we switched to the PPG Envirobase waterbase paint system.
We now have 12 employees with over 285 years of experience. We continue ongoing training so we can provide top quality repairs with excellent customer service. The next time your vehicle is in need of repairs, big or small, bring your vehicle to Hilltop Collision Center, Inc. and experience the Hilltop Collision Center, Inc. difference.